Rob Fort Series Quick Release Running Anchor System Kit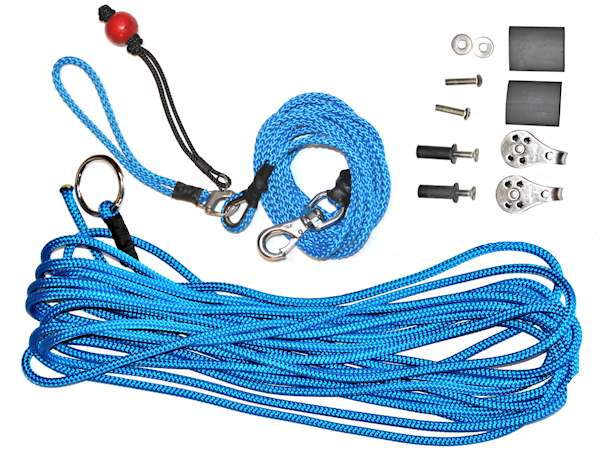 Designed to allow the release of kayak from anchor, the system provides greater safety (over traditional types) when retrieving the anchor. Allows the kayak angler to release from vessel when hooked up to large fish species.
Easy to install and includes full instructions. Quality marine stainless components. Quality marine grade materials the thicker braided rope loop is nicer in hand when using. Quick Release Running Anchor System suits every kayak make and model kayak.
Kit includes:
Quick release system

Pulley blocks

Leader with thimble and swivel clip attachment

Loop with stainless ring and heat shrink

Fastenings for metric molded-in brass inserts

Rubber well nuts/fastening for all kayaks without inserts.

Easy to install and includes detailed instructions.

Ideal with fixed anchors and drift chutes.

NZ made
5mm and 6mm braided polyproperlene rope
Stainless 316 fittings
Heat shrink

Fits all types of kayaks up to 4.9m in length