Gear Hugger Plant Based Lubricant Spray 85g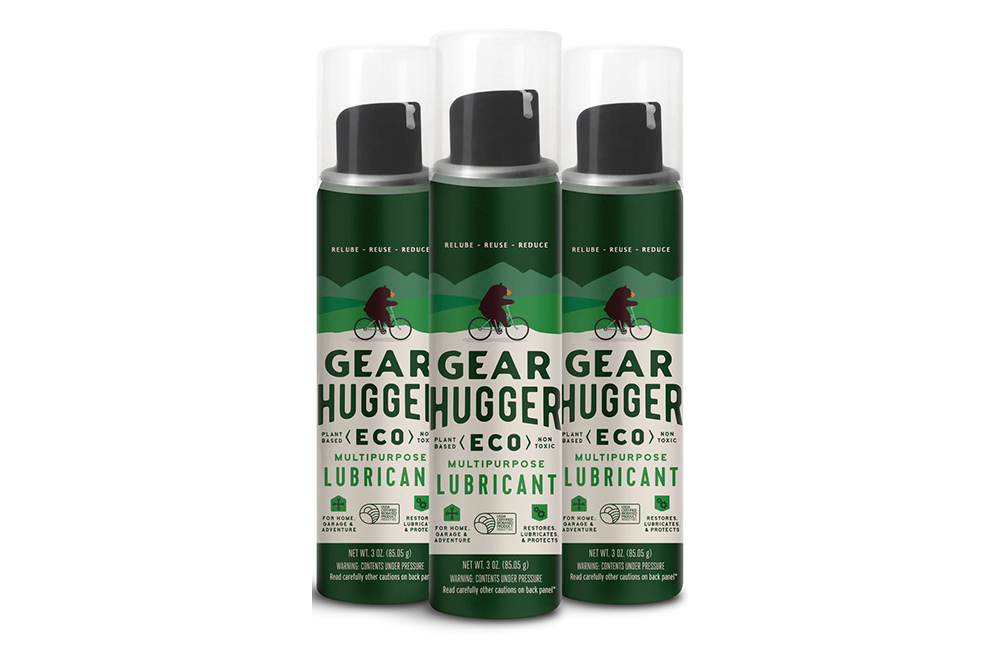 Gear Hugger cleans, restores, lubricates and protects without harming the planet thanks to an eco-friendly formula that is plant-based and non-toxic.
Gear Hugger has 1001 uses from removing the oiliest goo, shining your scuffed shoe or keeping cogs, gears and in fact almost any mechanical products well lubricated. Two spray distributions, wide mist or concentrated mist mean you can shape the spray to suit the job.
Tests show that Gear Hugger has 3x the lubricating power of the leading petroleum brand!
As a cleaner, Gear Hugger breaks down the heavy grease, grime and dirt from engines or appliances. It's the high-performance plants (or bio solvents) that make it strong enough to work quickly, yet is safe enough for most surfaces. Gear Hugger smells like natural, earthy, cooking oil, unlike petroleum-based lubricants because it is made with natural, plant-based oils!